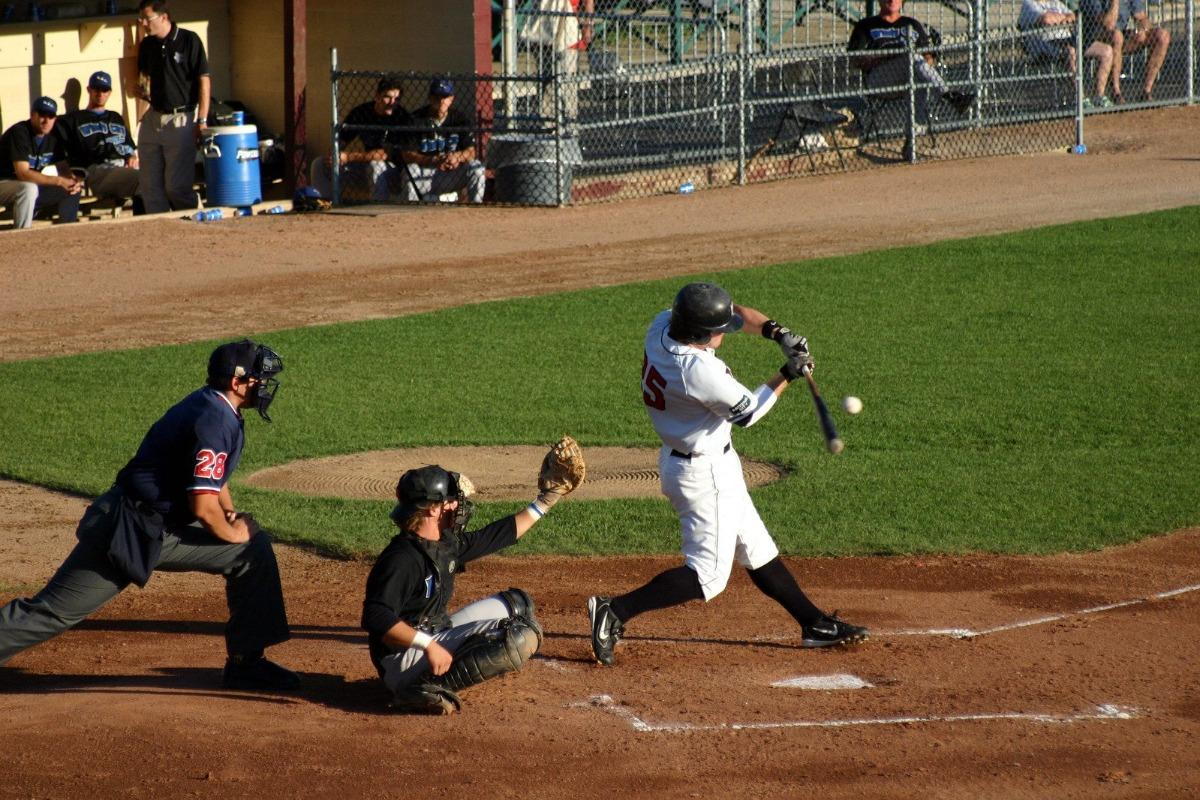 Can a baseball or softball player have too much confidence?
What is the difference between a ballplayer brimming with confidence and a player bounding with cockiness?
Often, the two terms get a bit confused.  Cockiness is sometimes referred to as supreme confidence.  In that sense, cockiness sounds like a good thing.  On the other hand, others refer to cockiness as overconfidence which has a negative connotation.
If we investigate deeper, we can determine the differences between confidence and cockiness.
Confidence is the level of belief you have in your abilities to accomplish a task or to develop the necessary skills to accomplish a task.
For example, if you were a .285 hitter in the beginning of the year, you may have a high degree of confidence that you can finish out the year with a .300 or above batting average. 
You may cite several reasons for your high level of confidence such as: 
You have been seeing the ball better in recent games

You have made good contact all season

You have recovered from a nagging back injury

You have been working with a hitting coach or strength coach

You have been developing new effective mental skills
When you identify evidence to support your belief, confidence increases.
Conversely, cockiness is the opinion that, since you are already a .300 hitter, you will always be the top dog on your team without even putting in the extra effort in your physical, technical or mental game.
As you can see, cockiness and confidence seem similar, but cockiness and confidence are quite different. Underlying cockiness is doubt.  Cockiness is like a failed pep talk that tries to convince you and everyone around you that success is a forgone conclusion. 
Confidence says, "I have the ability," while cockiness says, "My ability is better than yours."
An example of the difference between confidence and cockiness is rookie pitcher Burl Carraway. Carraway is a relief pitcher from Dallas Baptist University who was drafted 51st overall by the Chicago Cubs in the 2020 MLB Draft.
Carraway has worked hard to be recognized as one of the top relief pitcher prospects in the MLB draft. Carraway's journey is quite impressive moving from barely recruited out of high school to a legitimate MLB pitching prospect.
Carraway has high confidence that he will eventually be one of the best relievers in the game, not just because he can throw hard, but because of his diligent work ethic.
CARRAWAY:  "I'm sure the big-league hitters are probably going to think that it's cocky of me to think that, but I'll go ahead and say, 'Yes, sir.' I'm fully confident that I can go get outs at the highest level right now. And it's not anything against anybody I'd be pitching against - it's just the self-confidence that I have. And I think, especially as a relief pitcher (throwing) high-intensity innings, that's the confidence that you have to have going into the game."
To be on top of your confidence game, you need to practice and prepare with a goal-oriented approach based in a narrow focus on what to improve and strong effort on how to improve.
Mental Edge Tip:
Adopt the "Just One Thing" strategy.  Identify "just one thing" that you will commit to improving during the next three weeks.  Focus on improving this area each practice. Resist trying to work on more than one thing; it will divide your focus and lessen the positive results.
No matter how good you are now, physical practice and mental preparation can take your game to a higher level.  Resting on your laurels will keep you stuck in your current level of play while those that are working hard will eventually pass you by.